Unfortunately the bunk (see previous entry) was in a hut full of squaddies who were woken up for P.T. at 05:40. You should have seen the look on their Sergeant's face when he saw me. He invited me to come with them, but I politely declined. As it was, their to-ings and fro-ings became so regular that I actually got up for breakfast, in the Sergeants Mess. Then we stumbled around and grabbed some lunch before catching our return Puma at midday.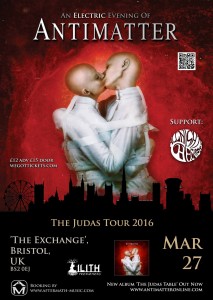 At the stupidly late time of 15:30, we left to go to this evening's gig at Orange Walk, taking a 50-minute detour into Belize City to check on a short spot we were to play with The Messengers, later on. Orange Walk – which we'd been told was the "rock capital of Belize" – was reached barely early enough in time for a very early show, at 17:20. Due to Muniandy's ridiculously late arrival – he took over three hours to drive the dancers from Belize City – we only got to play for 45 minutes but, to our amazement, we went down an absolute storm; we even had a couple of dozen teenage girls, at the back of the converted cinema, screaming at us throughout the set, as though we were the Beatles!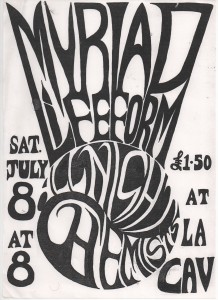 After the show, I pointed out a couple of deficiencies in the sound engineering and then we all trundled off to a nearby refuge to scoff some local nosh which had been prepared in our honour. Unfortunately "scoff" had to be the operative word, as we were expected back in Belize City to play in "The Pub". Even more unfortunately, the management of "The Pub" didn't know we were coming and wouldn't let us in, so Ian, Alan and I wandered off the the "Upstairs Cafe" for a drink, Eric stayed in "The Pub", jamming with David Davinox, and Johnny went to the boat, an RPL, to crash out. An hour or so later, the three of us rejoined him, having bumped into our dancing girls, Maria and Michelle, on the way home, and apologised for Andy sacking them.
Setlist:
Johnny B Goode
Still Life
Black Magic Woman
Saviours
Pack Of Lies
Yesterdays
Talking For Free
You Really Got Me